Are you ready to embark on an enchanting journey to the most magical place on Earth? Look no further than Tiki Room Travel, your ultimate partner in creating unforgettable Disney World vacations. With its expert guidance, personalized planning, and deep passion for all things Disney, Tiki Room Travel ensures that your next adventure to the enchanting world of Mickey and friends will be an experience like no other.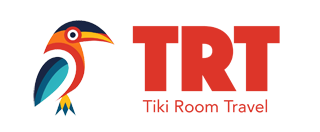 Why Choose Tiki Room Travel?
Expertise and Knowledge: Planning a Disney vacation can be overwhelming with the array of choices available. Tiki Room Travel's team of experienced agents are not only avid Disney fans themselves but are also well-versed in the ins and outs of the parks. They'll provide you with up-to-date information, insider tips, and recommendations that suit your preferences and interests, ensuring you get the most out of your visit.
Tailored Itineraries: No two Disney vacations are alike, and Tiki Room Travel understands that. Whether you're traveling with young children, teenagers, as a couple, or a group of friends, their experts will craft a customized itinerary that caters to the unique needs and desires of your group. From character dining reservations to FastPass selections, they've got you covered.
Stress-Free Planning: Planning a Disney vacation involves numerous details, from booking accommodations to arranging transportation and managing park schedules. Tiki Room Travel takes the stress out of the equation by handling all the nitty-gritty details for you. All you need to do is pack your bags and get ready to have a blast.
Exclusive Offers and Benefits: Tiki Room Travel often has access to special deals, promotions, and packages that are not readily available to the general public. They'll help you secure the best value for your money while still enjoying all the magical experiences Disney World has to offer.
24/7 Support: Even the most meticulously planned vacations can encounter unexpected hiccups. With Tiki Room Travel's round-the-clock support, you can rest easy knowing that help is just a phone call away, no matter the time zone.
Book your next Walt Disney World Vacation with Tiki Room Travel!